Simulação de Extrusão Rápida, Simples e Precisa.
Altair Inspire Extrude Polymer (formerly Click2Extrude Polymer) software is a simulation-based environment designed to help polymer extrusion companies meet the ever increasing demands to produce complex profiles with tight tolerances, quality surface finishes and high strength properties at reduced cost. Click2Extrude Polymer is a virtual press where users can visualize material flow and temperature inside a die during extrusion and make necessary changes to ensure balanced flow, while identifying and eliminating product defects.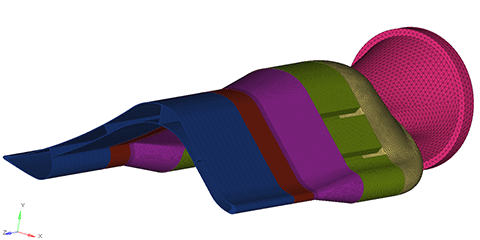 Melhore a Qualidade da Extrusão
Using Altair Inspire Extrude Polymer, users can create virtual die trials to determine and eliminate any and all potential issues in die design to help correct them prior to any production or die design.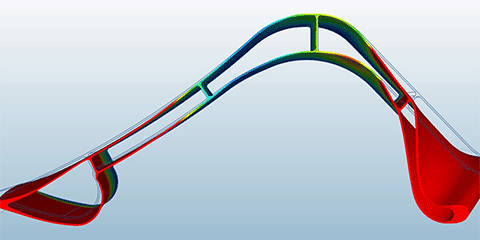 Aumente a Produtividade
Identify potential causes of production failure and rectify them upfront to optimize process conditions and increase productivity.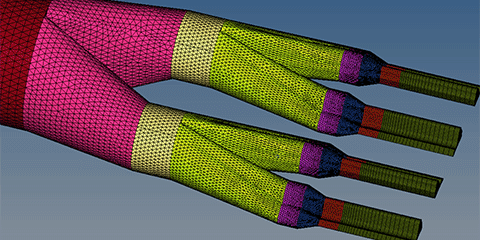 Software de Fácil Utilização
Through a highly intuitive interface, users can benefit from a quick ramp up in detecting extrusion defects early, resulting in both cost and time savings.
Características Principais Guia de Modelos de Extrusão
Altair Inspire Extrude Polymer provides guided templates for coextrusion, spiral dies, coextrusion with metal inserts, and film and sheet dies.
Visualização de Resultados
Users of Altair Inspire Extrude Polymer can benefit from its powerful results visualization including temperature, displacement, velocity distribution, pressure, viscosity, cooling time, and more.
Previção de Defeitos da Extrusão
Altair Inspire Extrude Polymer allows its users to predict and remove extrusion defects such as profile distortion, die swell, and coextrusion interferance.
Interessado em testar as soluções Althima?
Solicite o acesso a uma avaliação gratuita de 15.
(sujeita a apreciação interna)
Solicite um orçamento grátis e sem compromisso.
A nossa equipa encontra-se preparar para qualquer questão.
Diga-nos como o podemos ajudar.

---
Subscreva a nossa Newsletter!