Design Eficiente para Manufatura Aditiva.
Inspire Print3D enables teams to cut product development and additive manufacturing costs by reducing material usage, print times and post processing. It provides a fast and accurate toolset for the design and process simulation of selective laser melting (SLM) parts.
The easy to use advanced thermo-mechanical simulation enables design engineers to develop parts ready for additive manufacturing. By capturing behavior independent of the printer type, with Inspire Print3D designers can evaluate and easily modify critical process variables. Reducing expensive trial and error by simulating part build, cooling, cutting and springback, Inspire Print3D delivers designs having the fewest supports, optimally oriented on the print bed.
Engineers can quickly understand changes to process or design that effect manufacturing efficiency then export part and support structure geometry to major printer preparation software for printing. Inspire Print3D simplifies the identification and correction of potential deformation, delamination and excessive heating issues before building a part. Redução dos Custos de Fabrico
Minimize part supports, correct potential defects, such as part deformation, delamination and overheating before printing to effectively enhance product design and reduce post-processing efforts.
Aumento de Efeciência
From generative design to manufacturability assessment, use performance and manufacturing simulation tools in a single environment that is fast, easy, accurate, and affordable.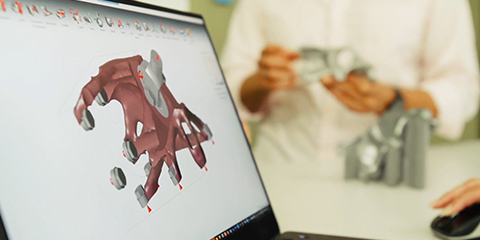 Projete os Modelos Ideias
Create best performing designs for the SLM process by applying advanced thermo-mechanical simulation to reduce post-processing and avoid expensive trial-and-error.
Características Principais Projeto de Peças e Suporte
Generate support structures as part of the design process; interactively create and edit supports within the same environment as the designed part.
Um software de Fácil Aprendizagem
The intuitive, process-driven user experience enables users to gain deep manufacturing insights quickly, driving faster and better design decisions.
Analise de Modelos
Run the embedded thermo-mechanical solver to accurately simulate the entire printing process from building and cooling to cutting and springback.
Identificação de Defeitos
Easily detect and plot defects - large deformation, excessive heating, delamination - to aid design or process modification.
Base de Dados de Materiais e Impressoras
Select from the growing library of additive manufacturing materials and standard printers included or apply a variety of advanced options for a customized setup.
Pronto para Imprimir
Assess the part layer-by-layer to validate its geometry even before any 3D printing analysis is performed, then export a file containing the prepped part and supports.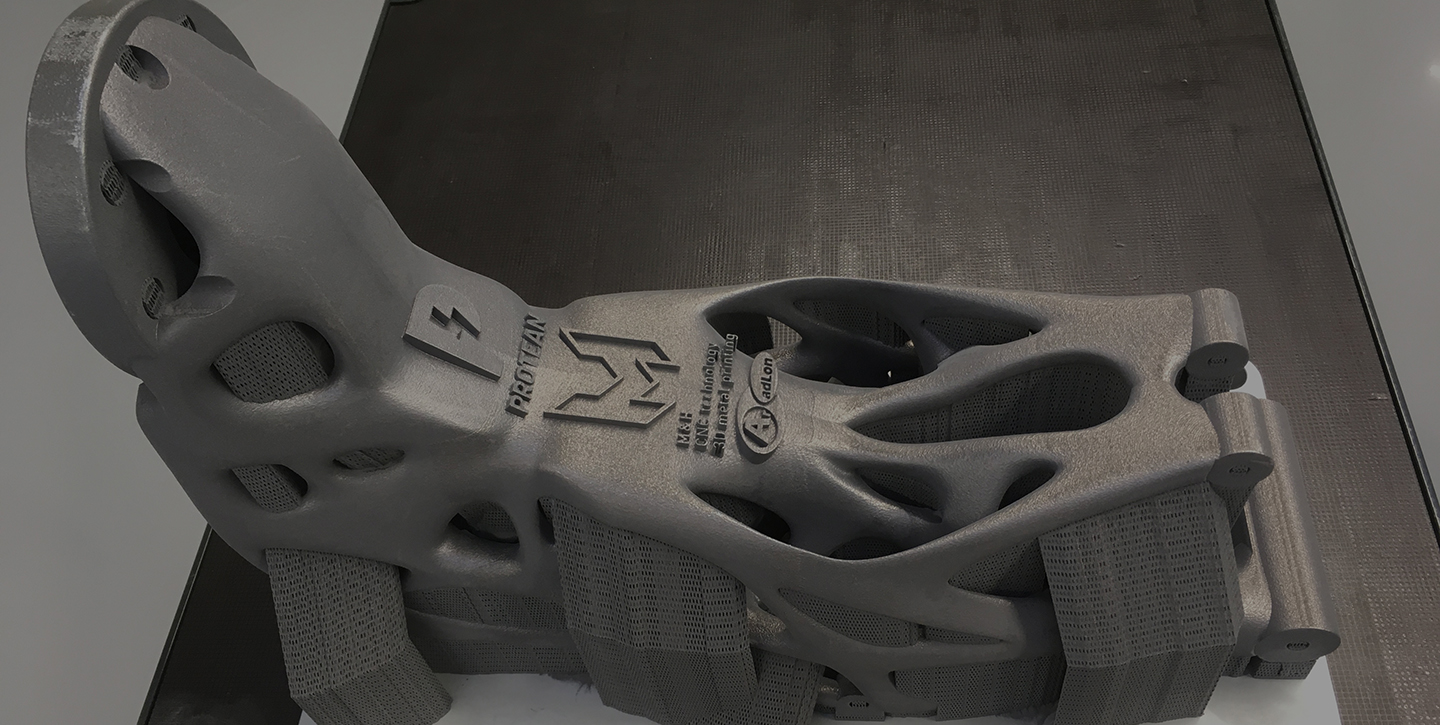 "The introduction of Inspire Print3D adds new possibilities and greatly enhances the capabilities for us to evaluate our designs."
DR. Jukka Pakkanen, M&H CNC-TCHNIK GmbH
Interessado em testar as soluções Althima?
Solicite o acesso a uma avaliação gratuita de 15.
(sujeita a apreciação interna)
Solicite um orçamento grátis e sem compromisso.
A nossa equipa encontra-se preparar para qualquer questão.
Diga-nos como o podemos ajudar.

---
Subscreva a nossa Newsletter!